Procedural 3D Rooftop Mechanicals
The Asset Bash 3D Rooftop Mechanical Generator allows you to quickly and easily create a variety of 3D rooftop mechanical models with the click of a button. Featuring an intuitive user interface, the Generator offers a wide range of possibilities for creating your 3D models.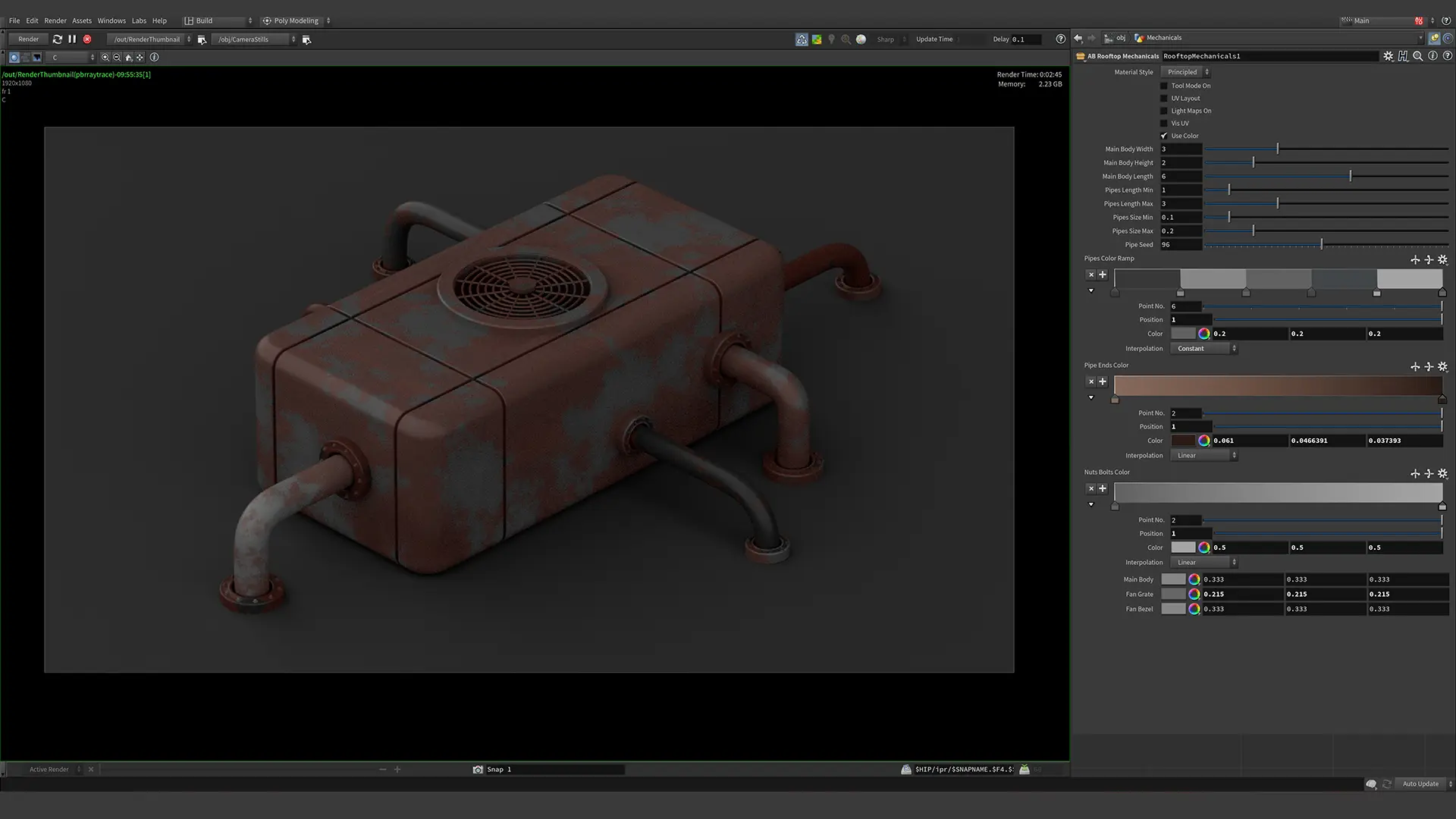 The Asset Bash 3D Rooftop Mechanical Generator helps to quickly populate your urban rooftops with customizable 3D models.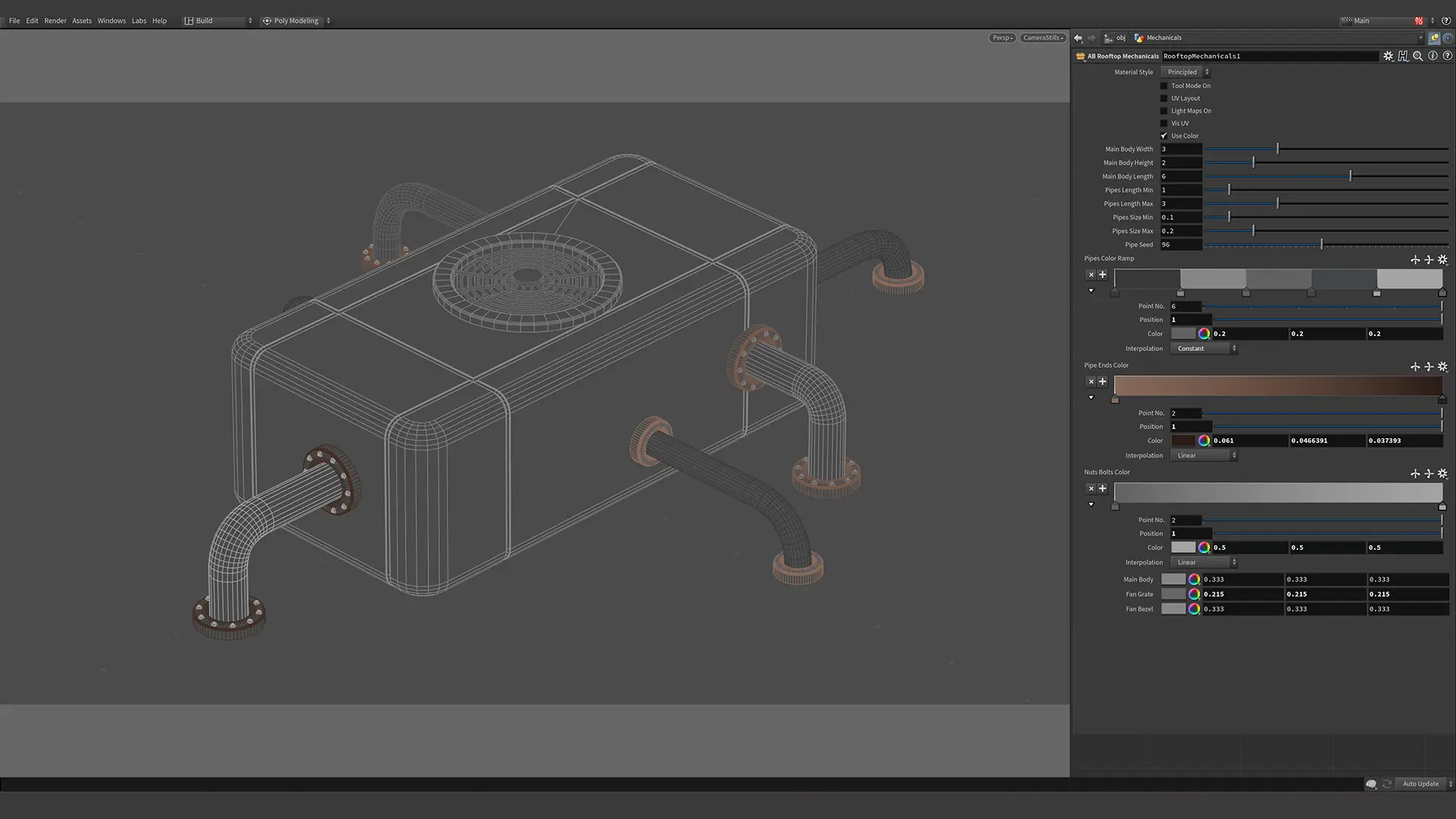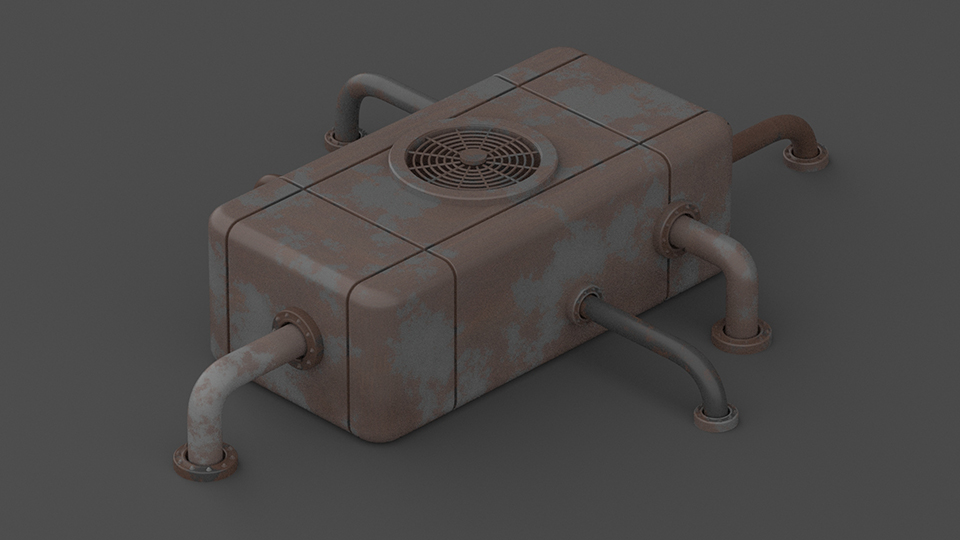 The Asset Bash 3D Rooftop Mechanical Generator creates perfect UV Maps. All of the Asset Bash Generators create materials in a variety of styles. Within Houdini, our tools take advantage of procedural material networks that use the Disney Principled Shader. Used natively in Unreal Engine or Unity our tools can use specialized materials provided in our Unreal or Unity projects. All the asset Bash tools are designed to integrate with Substance Painter and create Material IDs and U.D.I.M style UV maps.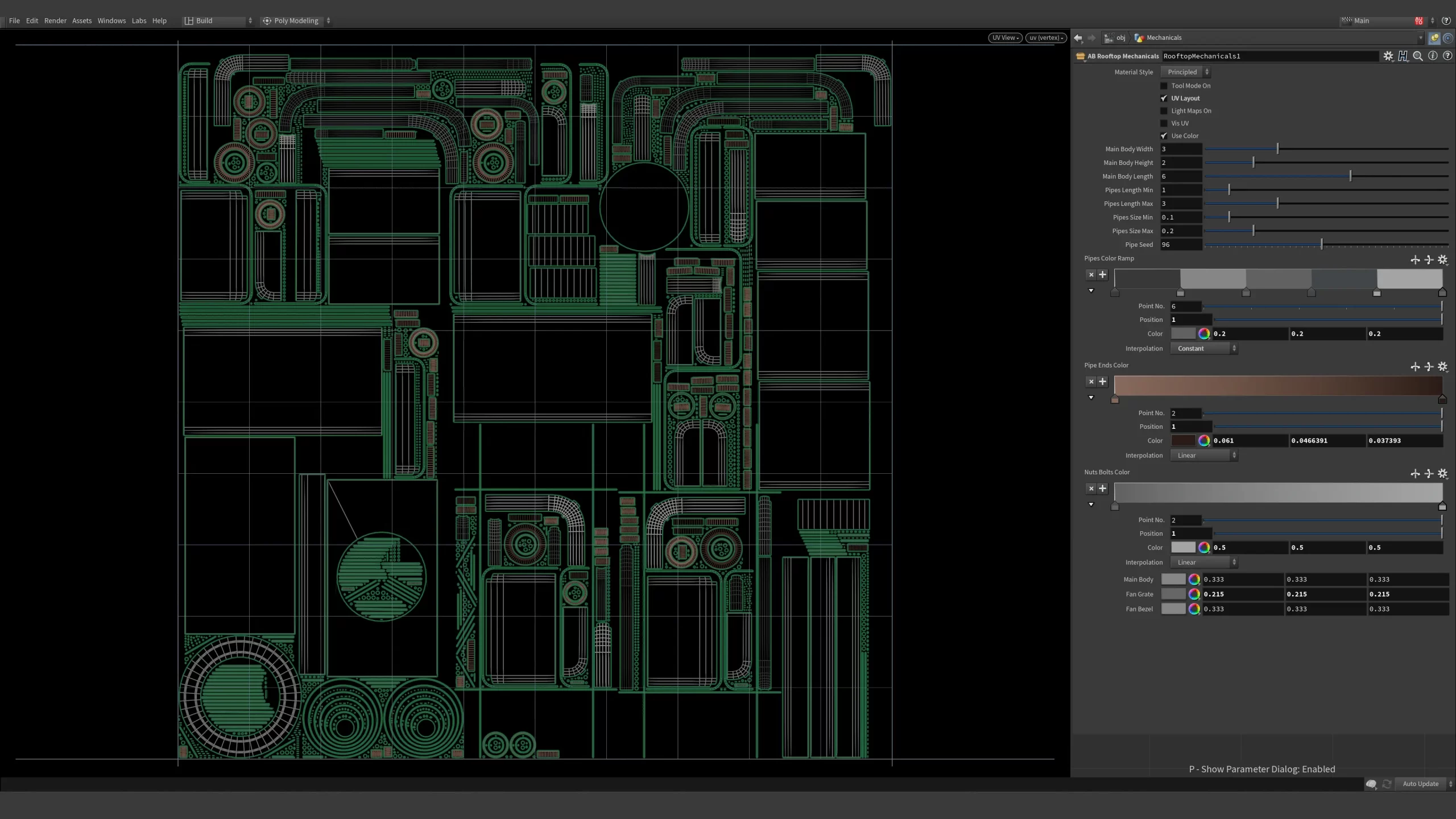 Procedural 3D Rooftop Mechanicals Technical Specifications
The Procedural 3D Rooftop Mechanicals Generator Generates high-quality 3D models with a user-defined level of detail.
Turn on or off parameters like beveling or small details like bolts.
Easily adjust the resolution of the pipe geometry.
Add art directable randomness with color ramps.
Control the range of pipes and their sizes.
Sign Up Today and Access the Asset Bash 3D Generators.
Basic
Access Free Tutorials
Download Free Project Files
Indie
Access Everything
Download Project Files as .hiplc
Individual License as Indie Developer
Commercial
Access Everything
Download Project Files as .hip
Full Commercial License
Studio
Access Everything
Download Project Files as .hip
Full Site-Wide License